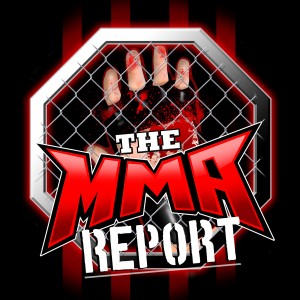 This week on The MMA Report Podcast, Jason Floyd and Daniel Galvan kick off the show by continuing their conversation from last week's podcast about UFC Fight Pass as they discuss an email Jason received from the UFC after he elected to not renew his yearly subscription.
In addition to discussing UFC Fight Pass, the guys look back at last week's UFC Fight Night 122 and look ahead to this week's The Ultimate Fighter 26 Finale, Bellator 189, and UFC 218. While previewing UFC 218, the guys give their picks for all of the fights and discuss multiple talking points about the card.
Then it's on to the interview portion of this week's podcast and the first interview is with UFC 218 fighter Drakkar Klose (1:13:47). Jason talks with the UFC lightweight about his matchup against David Teymur on the preliminary card of UFC 218 and they discuss how a fighter can raise their profile with mainstream United States sports fan.
Up next is UFC bantamweight Andre Soukhamthath (1:24:34) as he previews his fight next week against Luke Sanders at UFC Fight Night 123. Andre talks about stepping up on short notice to replace Bryan Caraway in this matchup and the pressure he feels in the matchup after dropping back to back fights in the UFC.
Following the conversation with Soukhamthath, Jason is joined by Bellator MMA lightweight Brandon Girtz (1:40:23) to preview his matchup next week in Italy at Bellator 190. Brandon talks about his most recent fight, dealing with adversity in that matchup and his fight next Saturday against Luka Jelcic.
And in the final interview of this week's podcast, Shamrock FC matchmaker Rob Donaker (1:55:55) joins the podcast to preview Friday's Shamrock FC 300. Jason chats with Rob about the event that will take place in St. Louis and how the upcoming UFC event in St. Louis can benefit Shamrock FC.
Thanks for listening to this week's podcast and be sure to subscribe, rate, and review the podcast.
Follow The MMA Report on Twitter and Facebook
Subscribe to the podcast on Apple Podcasts, Stitcher and Google Play
Podcast: Play in new window | Download | Embed