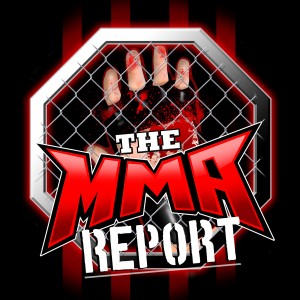 On the Thanksgiving Week episode of The MMA Report Podcast, Jason Floyd starts off the podcast by being joined by Daniel Galvan to recap what happened last weekend at UFC Fight Night 121 and Bellator 188.
In addition to recapping those fight cards, Jason and Daniel look ahead to this weekend's UFC Fight Night 122. During their conversation about this UFC fight card, they talk about the current state of UFC Fight Pass and Jason explains why he's considering going month-to-month with the UFC streaming service instead of paying for an entire year at one time.
Then it's on to the interview portion of the podcast and up first is UFC lightweight Frank Camacho (55:02). He talks about his victory this past weekend at UFC Fight Night 121 against Damien Brown, why he was unable to make weight in the fight, and the potential of a rematch against Brown at UFC 221 in February.
Up next is another UFC fighter as Jason is joined by Terrion Ware (1:10:10) to preview his matchup next week at The Ultimate Fighter 26 Finale against Sean O'Malley. During their conversation, Ware talks about his UFC debut earlier this year and people considering him the underdog in this fight.
Following the interview with Ware, bantamweight Ricky Simon (1:25:21) joins the podcast to preview his vacant bantamweight title fight at LFA 29 against Chico Camus. Simon talks about what he's been doing since winning on the Contender Series, getting this opportunity to claim the LFA 135 pound title, and being in Hawaii for a portion of his training camp.
And in the final interview of this week's podcast, Jason chats with Ray Rodriguez (1:40:09) about his fight next Friday at Combate Americas 19 against Michael Rodriguez. Along with previewing his fight, Rodriguez talked about balancing his schedule with school and the origin of his nickname, "The Judge."
Thanks for listening to this week's podcast and be sure to subscribe, rate, and review the podcast.
Follow The MMA Report on Twitter and Facebook
Subscribe to the podcast on Apple Podcasts, Stitcher and Google Play
Podcast: Play in new window | Download | Embed