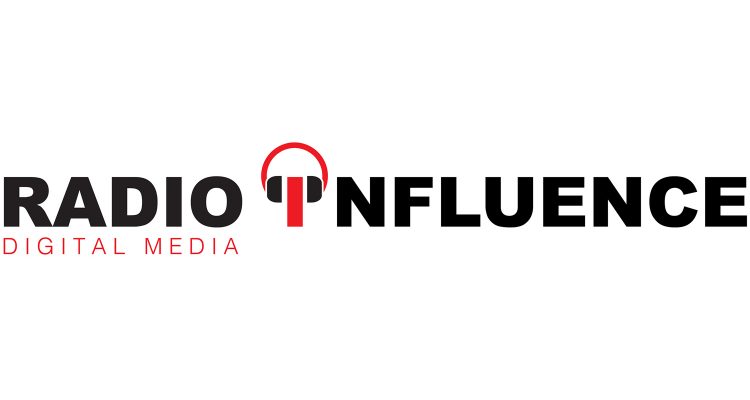 Radio Influence is a digital media company based in Tampa, FL that has a primary focus on podcasting. The company was re-branded by Tampa Bay radio veterans Jerry Petuck and Jason Floyd in September of 2015 after being purchased from the previous owner.
Under the vision of Petuck and Floyd, Radio Influence is home to podcasts hosted by nationally recognized terrestrial radio talents such as former NFL offensive lineman Ian Beckles, NFL analyst Chris Landry, pro sports strength/conditioning coach Jeff Krushell, and "America's Zone Coach," Jim Fannin. Along with the veteran terrestrial radio talents, Radio Influence is also the home of Chef Brian Duffy of Spike TV's Bar Rescue, former WCW and Impact Wrestling ring announcer David Penzer, and independent journalists Frank and Tracy Beanz.
Radio Influence's programming ranges from sports, news, politics, health, and entertainment. All of the Radio Influence programming is available on Apple Podcasts, Stitcher, TuneIn Radio, and Google Play.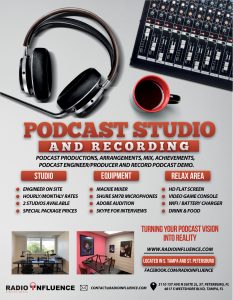 Also, Radio Influence has two recording studios in the Tampa Bay area (one in Tampa, the other in St. Petersburg) available for rental.
If you are interesting in having your program considered to be apart of the Radio Influence lineup, advertising on any of the Radio Influence programs, or booking studio time, please use the contact information below.
Email: Contact@RadioInfluence.com
Facebook: Facebook.com/RadioInfluence
Twitter: Twitter.com/RadioInfluence