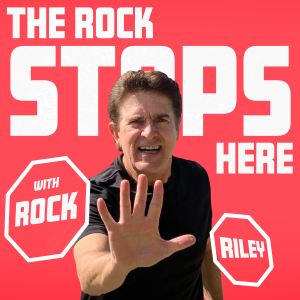 Bobby "The Chief" Taylor started broadcasting Philadelphia Flyers games in 1976 and he's still at it today with the Tampa Bay Lightning.
Chief grew up in Canada, played goalie and made it to the NHL with the Flyers, won two Stanley Cups, and has plenty of stories on how he made it in broadcasting and gives some great advice.
Then, Rock hits on the Antonio Brown saga, how impressed he is with Jenna Laine of ESPN, a Ric Flair sighting in Tampa. Also, Rock admits he's afraid to take chances anymore.
Oh…. and a strip club advertising its wings and NFL TV package to get you in the door???
Thanks for listening and make sure to tell your friends about The Rock Stops Here!
Follow Rock Riley on Facebook and Twitter!
Make sure to subscribe to the show on Apple Podcasts, Spotify, iHeartRadio, Stitcher, Google Podcasts, TuneIn Radio, and the archives at Radio Influence!
Podcast: Play in new window | Download | Embed