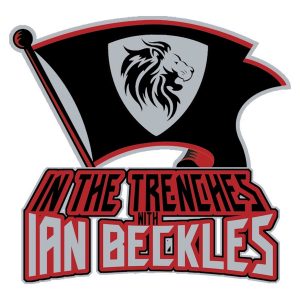 After two straight losses to the Saints and the Washington Football Team, the Buccaneers manhandled a much inferior New York Giants team 30-10 in primetime on Monday Night Football. While the team put on a show, did they play as well as they could, or are the Giants just that bad?
Former Bucs offensive lineman Ian Beckles shares his thoughts and looks ahead to the Bucs much-anticipated matchup next week against the Indianapolis Colts on this episode of the In The Trenches Podcast.
Thanks for downloading and listening to In The Trenches. Don't forget to show your support for the show by leaving a rating and review on Apple Podcasts.
Subscribe, Rate, and Review the podcast on Apple Podcasts, Stitcher, Google Play, TuneIn Radio, iHeartRadio app, and now on Spotify!
Have a question for Ian, send an email to IanBeckles@RadioInfluence.com.
Follow Ian on Twitter @IanBeckles and on Instagram @Ian_Beckles
Podcast: Play in new window | Download | Embed