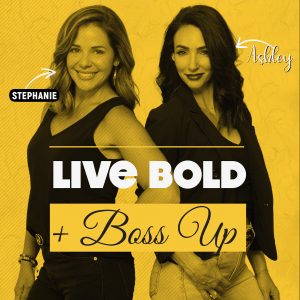 Steph & Ash discuss tips for business etiquette during a business meeting, lunch, or dinner. Put your best foot forward to win that big deal or get your foot in the door with a hard-to-get client.
Boss Bites
First meetings are always the most critical, you want to make a great first impression and establish respect from the get-go.
You don't want to come across too casual or too formal.
If you have any questions you want to send in and have answered them on the air or would like to chime in on today's show, e-mail us at liveboldandbossup@gmail.com.
Follow us on Instagram to get the latest news and notes about the podcast!
Make sure to check out the Live Bold And Boss Up show archives at Radio Influence and subscribe to the show on Apple Podcasts, Stitcher, Google Podcasts, TuneIn Radio, the iHeartRadio app, and Spotify!
Podcast: Play in new window | Download | Embed