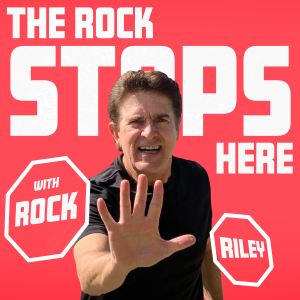 Brent Hatley has worked on some of the biggest entertainment shows on radio. He was the senior producer on The Howard Stern Show. Before Howard, Brent was the executive producer and co-host of the Bubba The Love Sponge Show. The real reason why Brent left the Howard Stern Show is discussed in detail.
Today, he goes into detail about the felony animal cruelty charge of which he and Bubba were acquitted along with other trials including the defamation charge by disc jockey Todd Schnitt and the beginning of the Hulk Hogan sex tape scandal. Oh, Brent also talks about the swinging lifestyle that he and his wife Katelyn participate in.
If that wasn't enough, Rock finishes up with stories and his dealing with Jon Gruden as well as Rock's take on Tim Tebow giving Urban Meyer advice.
Thanks for listening and make sure to tell your friends about The Rock Stops Here!
Follow Rock Riley on Facebook and Twitter!
Make sure to subscribe to the show on Apple Podcasts, Spotify, iHeartRadio, Stitcher, Google Podcasts, TuneIn Radio, and the archives at Radio Influence!
Podcast: Play in new window | Download | Embed