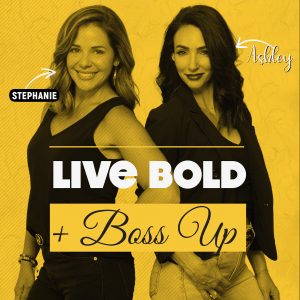 Steph & Ash talk with Jessica Burns to discuss how her path wasn't necessarily the "traditional" path, but everything ended up perfectly. Jessica has a B.A. in Organizational Behavior, and earned an MBA, while working full time at R L Burns Inc., as the Business Development Coordinator.
After helping grow the firm out of the 2008 recession, Jessica was promoted to Vice President in 2012. As VP she expanded her business development role also overseeing all internal operations and risk management functions of the business. After taking some time for self-reflection about whether the family business was her best opportunity to utilize her skills and serve her community, she chose to transition mid-career to pursue her first love in the legal field.
Jessica enrolled in Law School full-time and after graduation, she was sworn into the Florida and Georgia Bars. She has practiced law in the areas of business, employment and construction law during her legal career.
In March of 2021, she transitioned back to the business world as the President of R L Burns Inc., a central Florida-based commercial and residential construction company. In 2013, Jessica was honored as one of OBJs 40 under 40 and serves on multiple boards.
Boss Bites
Changing jobs mid-career is OK!
If you have a passion for something, GO FOR IT! Don't give up if it doesn't come right away.
Flexibility for employees is HIGHLY valued, even over
If you have any questions you want to send in and have answered them on the air, send them to liveboldandbossup@gmail.com.
Follow us on Instagram to get the latest news and notes about the podcast!
Make sure to check out the Live Bold And Boss Up show archives at Radio Influence and subscribe to the show on Apple Podcasts, Stitcher, Google Podcasts, TuneIn Radio, the iHeartRadio app, and Spotify!
Podcast: Play in new window | Download | Embed