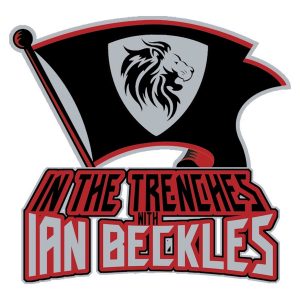 Week 1 of the preseason is in the books and Ian Beckles discusses the overreaction to what happened on the gridiron this past weekend and offers his analyst on Buccaneers first-round pick Joe Tryon.
This episode of In The Trenches is presented by TBô Underwear. TBô is the leader in community-led production of men's bodywear and they're leading the movement to have this as the future of all clothing production. Get 20% off your next purchase at TBObodywear.com by using the discount code TRENCHES.
Thanks for downloading and listening to In The Trenches and show your support for the show by leaving a rating and review on Apple Podcasts.
Subscribe, Rate, and Review the podcast on Apple Podcasts, Stitcher, Google Play, TuneIn Radio, iHeartRadio app, and now on Spotify!
Have a question for Ian, send an email to IanBeckles@RadioInfluence.com.
Follow Ian on Twitter @IanBeckles and on Instagram @Ian_Beckles
Podcast: Play in new window | Download | Embed