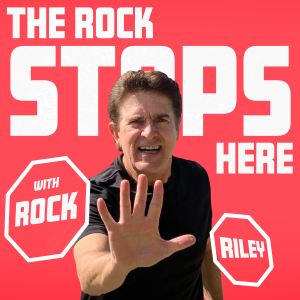 Rock Riley visits with longtime TV and radio personality Roxanne Wilder, who is currently on the MJ Morning Show in Tampa on the legendary Q105. She has spent more than a decade in sports covering professional teams and athletes as well as interviewing movie stars. She's got some great stories. Roxanne also tells what it's like being a woman in a man's field.
Also, Rock can't get over how many people like to complain and find something negative in everything, touches on how the drama ended in Green Bay with Aaron Rodgers, and a whole lot more.
Thanks for listening and don't forget to tell your friends about The Rock Stops Here!
Follow Rock Riley on Facebook and Twitter!
Make sure to subscribe to the show on Apple Podcasts, Spotify, iHeartRadio, Stitcher, Google Podcasts, TuneIn Radio, and the archives at Radio Influence!
Podcast: Play in new window | Download | Embed