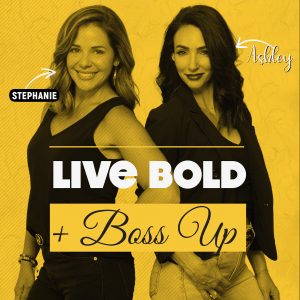 Steph & Ash talk about ways to attract & retain talent in today's competitive market.
Boss Bites
First & foremost, need to have a fast and seamless hiring process
Offer a competitive salary, benefits, and other incentives
Understand what the candidates/employees' main motivators are
Create clear work objectives
Be open to feedback
Encourage flexibility
If you have any questions you want to send in and have answered them on the air, send them to liveboldandbossup@gmail.com.
Follow us on Instagram to get the latest news and notes about the podcast!
Make sure to check out the Live Bold And Boss Up show archives at Radio Influence and subscribe to the show on Apple Podcasts, Stitcher, Google Podcasts, TuneIn Radio, the iHeartRadio app, and Spotify!
Podcast: Play in new window | Download | Embed