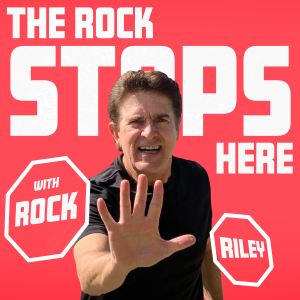 Rock Riley sits down with former WBA, IBF, and WBO lightweight champion Nate Campbell, who is not afraid to state his opinion on YouTuber's Jake and Logan Paul coming into his sport, as well as Floyd Mayweather Jr giving Logan Paul a chance. Nate doesn't like it! He talks about his rise to being a Champion, fighting through adversity, and how he's a mentor now to many young boxers.
Then, Rock talks about watching Tom Brady daily at Bucs training camp, the high ratings of the Pro Football Hall of Fame Game, and the low ratings for the Olympics. Oh, he also has some travel tips, having just come back from another excursion and more!
Thanks for listening and don't forget to tell your friends about The Rock Stops Here!
Follow Rock Riley on Facebook and Twitter!
Make sure to subscribe to the show on Apple Podcasts, Spotify, iHeartRadio, Stitcher, Google Podcasts, TuneIn Radio, and the archives at Radio Influence!
Podcast: Play in new window | Download | Embed