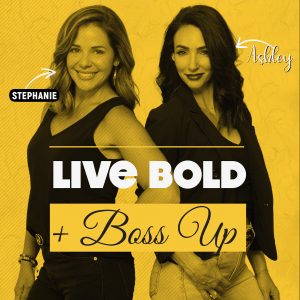 Steph and Ash talk with Stacy Miller, a U.S. Army military spouse, who opens up about the challenges of finding a job, keeping a job, and how she managed the struggle of being unemployed and underemployed.
Stacy Miller is a Certified Financial Planner™ professional and Partner with Bright Investments, LLC. Stacy has been featured in CNBC, Money Magazine, InvestmentNews, HerMoney, and more. She is an expert in helping women find financial security through transitions, crises, and windfalls.
Stacy actively volunteers in Tampa Bay, and is a member of the Tampa Bay Chamber's Leadership Tampa class of 2021. She has a webinar/speaker series called "Like A Boss" (Budgeting Like a Boss, Investing Like a Boss, Retiring Like a Boss).
Boss Bites
• Hiring a Military Spouse is good business sense! Typically Military Spouses are very adaptable, resilient, great problem solvers, good budgeters, and highly educated.
• Don't be afraid to ask for that raise!!
• Buy the Latte! (Or do what makes you happy 😀 )
Links to find Stacy's work:
• Military Spouse article for TBBJ
• Tampa is the Military Spouse Community of the Year
• Stacy's finance articles
• Working Women of Tampa Bay
Follow us on Instagram to get the latest news and notes about the podcast!
Make sure to check out the Live Bold And Boss Up show archives at Radio Influence and subscribe to the show on Apple Podcasts, Stitcher, Google Podcasts, TuneIn Radio, the iHeartRadio app, and Spotify!
Podcast: Play in new window | Download | Embed