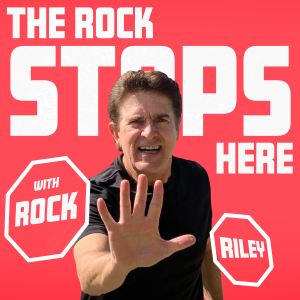 Rock Riley sits down with former WBC and IBO Heavyweight Champ Pinklon Thomas, who admits his rise to being Champion was fast and he got caught up in a bad lifestyle. He talks about his fight with Mike Tyson, his frustration with Larry Holmes and his disdain for MMA fighters and YouTubers coming into boxing. Pinklon gives us some incredible life lessons and words to live by.
Also, Rock finds it funny that sports fans outside of Tampa Bay can't stand the Lightning and Bucs success. Why don't Tampa Bay fans loot and cause damage like some cities when their teams win Championships?
Finally, with it being MLB All-Star time, Rock has a great story about attending the first-ever Colorado Rockies game. The All-Star game is in Denver this year.
Oh……Rock hits on the Brady/Aaron Rodgers made for TV golf match and a whole lot more!
Thanks for listening and don't forget to tell your friends about The Rock Stops Here!
Follow Rock Riley on Facebook and Twitter!
Make sure to subscribe to the show on Apple Podcasts, Spotify, iHeartRadio, Stitcher, Google Podcasts, TuneIn Radio, and the archives at Radio Influence!
Podcast: Play in new window | Download | Embed