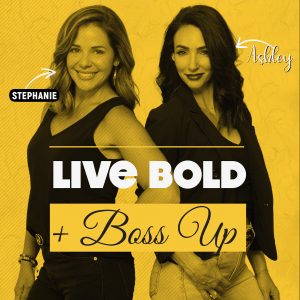 Raising successful leaders of our future starts as soon as a child is born. Bob Buesing, business leader, and attorney, was honored as Lightning Community Hero on May 5th, 2021 for the Talk, Read, Sing Campaign at the Tampa Bay Lightning game. Since 2001, Bob has advocated for quality, early education services for youngsters, volunteering thousands of hours to improve the lives of more than 17,000 children born in Hillsborough County each year. He dedicates a lot of his free time to Champions for Children, an organization dedicated to building stronger families through education. Find out why this is important to our future leaders and why you should care.
Boss Bites
• The first 5 years of a child's life are crucial to brain development and sets them up for success for their entire life.
• Hillsborough county reported that 47% of children were not Kindergarten ready
• From the time a baby is born, talk (or jabber) to them as much as possible!!
• Read at least 30 mins a day to your child. This is a bonding experience.
• Children that are exposed to music at a young age are better in math & science when they are older.
• Adding books in laundry mats, barbershops, and any professional workplace will
How to get involved: talk to your company about adding a book room or corner, donate books or money to the children's organizations below, or just sit down with your child and talk, read and sing to them. Check out TalkReadSing.org and the Champions For Children website.
Follow us on Instagram to get the latest news and notes about the podcast!
Make sure to check out the Live Bold And Boss Up show archives at Radio Influence and subscribe to the show on Apple Podcasts, Stitcher, Google Podcasts, TuneIn Radio, the iHeartRadio app, and Spotify!
Podcast: Play in new window | Download | Embed