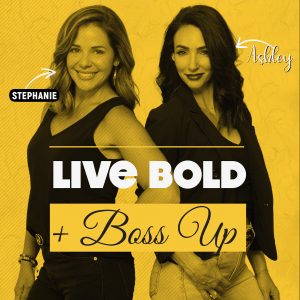 Steph & Ash talk with Gary Montoute about what it takes to become a leader, interviewing tips, and how to overcome adversity. Gary Montoute is an IT leader with broad experience in areas that have afforded him the opportunity to see the information technology thread move through and bind great organizations together. He believes that an IT organization should never fall into the realm of 'order takers' but be partners, enablers, and solution providers.
Gary's focus outside of his professional career includes helping the underserved youth learn what it means to work for someone else as well as what it would take to become an entrepreneur. Gary co-owned and operated a martial arts franchise for over 22 years. He walked away from self-employment to focus on what matters most, his family. In the diversity space, Gary contends that he is an embodiment of diversity, multicultural lineage, supporter of diverse hiring, and has fought the good fight to be at that table as well behind those doors where people that looked like him were not historically invited or approved.
Boss Bites
Everyone should have a mentor. A mentor should be someone that is not your boss, and not just a friend that you grab a beer with. Someone that will give you advice and has your best interest in mind.
When interviewing, ask questions like "What is the culture like?"
Diversity brings new ideas, well roundedness, and culture to companies.
When interviewing for a job, do a test zoom meeting with a friend to make sure everything is working and ask for their feedback.
To elevate yourself: Talk to leaders and ask their advice, refresh your resume, research companies and know what you want.
Follow us on Instagram to get the latest news and notes about the podcast!
Make sure to check out the Live Bold And Boss Up show archives at Radio Influence and subscribe to the show on Apple Podcasts, Stitcher, Google Podcasts, TuneIn Radio, the iHeartRadio app, and Spotify!
Podcast: Play in new window | Download | Embed