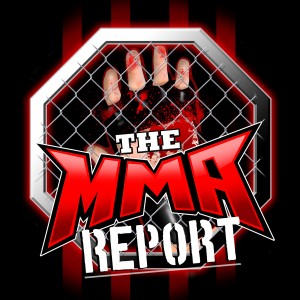 Jason and Daniel take a look back at what happened last weekend at UFC 259 and preview this weekend's UFC Vegas 21 in this edition of The MMA Report Podcast.   
Thanks to this episode sponsors; Roman and Lucy Nicotine. With Roman, you can get a free online evaluation and ongoing care for ED, all from the comfort and privacy of your home. Take care of your ED without leaving home. Complete an online visit today to connect with a doctor and take care of it. Go to GetRoman.com/MMAREPORT now to get $15 off your first month.
LUCY Nicotine is a company founded by CalTech scientists and former smokers looking for a better and cleaner nicotine alternative. Finally, tobacco alternatives that don't suck! Go to Lucy.co and use Promo Code MMAREPORT to get 20% off all products on your first order, including gum or lozenges! WARNING: This product contains nicotine derived from tobacco. Nicotine is an addictive chemical.
Thanks for listening and show your support for the show by leaving a rating and review on Apple Podcasts.
Subscribe, Rate, and Review to the show on Apple Podcasts, Stitcher iHeartRadio, Spotify, TuneIn, and Google Podcast.
Follow Jason Floyd on Twitter and Instagram
Follow Daniel Galvan on Twitter
Subscribe to The MMA Report on YouTube for all of our original video content.
Podcast: Play in new window | Download | Embed