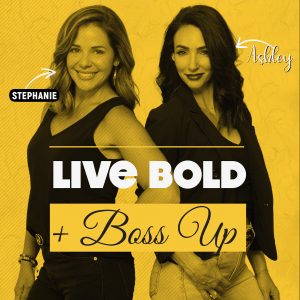 In today's special episode, Steph & Ash sit down with college student and entrepreneur, Laney Rodriguez. Laney is in her senior year of college and started a baking company in the middle of the pandemic. Her major in Nutrition & Science and love of food inspired her to start the Baking Bugg.
Boss Bites
• Your passion can be your career, actually it should be!
• You are never too young to start doing what you love
Also, mention LBBU when you order for a discount!
Follow us on Instagram to get the latest news and notes about the podcast!
Make sure to check out the Live Bold And Boss Up show archives at Radio Influence and subscribe to the show on Apple Podcasts, Stitcher, Google Podcasts, TuneIn Radio, the iHeartRadio app, and Spotify!
Podcast: Play in new window | Download | Embed