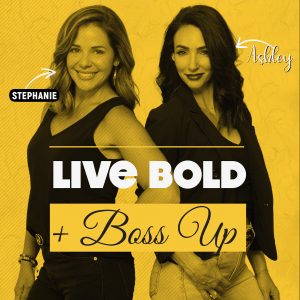 This week Steph & Ash sit down with Elevate founder, Aakash Patel. Aakash founded Elevate, Inc., a Florida-based strategic business consulting firm providing public relations, community relations, targeted networking, and social media. In 2012, and he is reputed for making significant connections and achieving client results. Elevate, Inc. has served upwards of 200 companies to date.
Boss Bites
• Making meaningful connections is very important in business.
• When trying to get connected in your community, reach out to business/community leaders on LinkedIn and ask for advice. Ask them to coffee!
• There are many leadership programs that you can join that connect you with other emerging leaders in the community.
• If interested in joining a board or organization, reach out to the director/chairman, or ask who administers the application and talk to them directly.
Follow us on Instagram to get the latest news and notes about the podcast!
Make sure to check out the Live Bold And Boss Up show archives at Radio Influence and subscribe to the show on Apple Podcasts, Stitcher, Google Podcasts, TuneIn Radio, the iHeartRadio app, and Spotify!
Podcast: Play in new window | Download | Embed