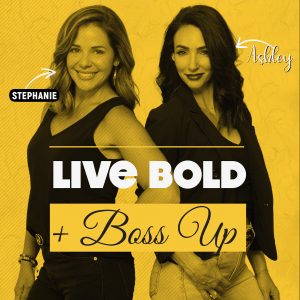 Steph & Ash gets some major Boss Bites today from John Miles. What makes you get up in the morning and head off to work? What gets you going every day? Where is the heart, where is the drive, where is the wow-factor? But most of all, where is the passion? John addresses taking risks, shaking things up, and forging on with unshakable optimism having mastered the momentum needed.
Boss Bites
• Our Ecosystem is changing – there is a steady & increasing decline in the entrepreneurial ship, which is going to have drastic impacts on western economies.
• You ignite Human Potential by isolating the factors that keep you from reaching your passion and eliminating these factors from your life.
• Our digital age is distancing us from being "present" and people are becoming apathetic and indifferent.
• For growth, you need to push through the pain…really validates the saying "No Pain No Gain"!
• Take the coffee….and ask your leaders for advice!
• The "Mosquito Principle" – don't let the mosquitos bring you down!
Follow us on Instagram to get the latest news and notes about the podcast!
Make sure to check out the Live Bold And Boss Up show archives at Radio Influence and subscribe to the show on Apple Podcasts, Stitcher, Google Podcasts, TuneIn Radio, the iHeartRadio app, and Spotify!
Podcast: Play in new window | Download | Embed