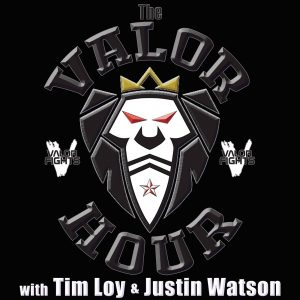 This week on The Valor Hour, Valor Fighting Challenge's matchmaker Tim Loy and Justin Watson chat with "Ninja" Nick Wigley about his upcoming fight against Bradley Breakfield at VFC 71 in Knoxville, TN at the Cotton Eyed Joe on July 3rd, recap last weekend's UFC Vegas 2 card, and preview this weekend's UFC Vegas 3 full fight card.
Before the guys get into UFC action, "Ninja" Nick Wigley joins the show to talk about how he got into the MMA game, his tae-kwon-do background, why he's taken the last year off, his upcoming fight against Breakfield, and how he's trained to get back to the grind.
Subscribe to The Valor Hour on Apple Podcasts, Stitcher, TuneIn Radio, Google Play, the iHeartRadio app, and now on Spotify!
Podcast: Play in new window | Download | Embed