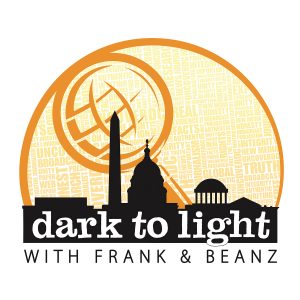 It is a somewhat emotional show today as Frank and Beanz discuss the lunacy that has been taking over in terms of cancel culture, boycotts, and useless and meaningless slings of "racism" are being thrown at everyone.
They go through how people are feeling emotionally, what is at stake, and even get a little personal with the audience.
It's a little bit of an emotional show today but an important one.
LINKS WE DISCUSSED
The Domino's Pizza tweet that started it all
Follow Tracy Beanz on Twitter, subscribe to her YouTube channel, and check out her newest venture, UncoverDC.com!
Follow Frank on Twitter, subscribe to his YouTube channel, and follow his solo podcast, Quite Frankly!
Subscribe to Dark To Light With Frank & Beanz on Apple Podcasts, Stitcher, TuneIn Radio, Google Play, the iHeartRadio app, and now on Spotify!
Podcast: Play in new window | Download | Embed