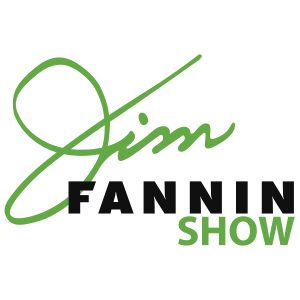 Happy New Year! Welcome to the Jim Fannin Show's first episode of a new decade and 2020!
Hopefully, you have written your 2020 Life Blueprint and have already started to manifest your visions and goals.  Sometimes however, we get ambushed by events, circumstances, situations and conditions beyond our control.
As I was writing this e-letter, Iran bombed two Iraqi military bases with U.S. personnel.  As citizens you cannot directly control these actions and potential reactions.  Negative events occur in our home, community, state, country and the world. Can we overcome what we can't control?
This week's episode discusses how to overcome what you can't control, among other items.
I address my avid listeners and friends across the world that may have colleagues, neighbors, sons, daughters, fathers, mothers and siblings that may be stressed by these circumstances. Pray for our soldiers and their families. Comfort those that need comfort.
What to do with the onslaught of negative events shown by the media and discussed passionately on social media.
Who to contact if you know someone with alcohol or opioid addiction? I've licensed my S.C.O.R.E.® System to Recovery Zone Solutions to join them in the fight to end the opioid crisis in America.  With over an 80% success rate they are disrupting the industry with its failing 7% success rate. Learn more about it.  Email amy@recoveryzs.com for more info.
Learn the tools for insuring your 2020 resolutions are kept.
Visit the Zone Café to ascertain your missing link to a Zone mindset.
Be in the Zone!™
If you have questions, comments, or something you want us to cover during our "Ask Jim" segment, you can email Jim directly and we'll cover it on next week's show!
Don't forget to order Jim's book, "The Blueprint: A Proven Plan For Successful Living" now at Amazon.com!
Ready to see results in every major area of your life in just 7-10 days? Get Jim's 90-Second Rule™ program, consisting of 6-hours of audio, write-able workbook and video. Click here: 90-second-rule
Make sure to follow Jim Fannin on Twitter and Facebook as well!
Check out more episodes of The Jim Fannin Show on Radio Influence!
Subscribe to the Jim Fannin Show on Apple Podcasts, Stitcher, Google Play, TuneIn Radio, and the iHeartRadio app! Don't forget rate and review the show!
Podcast: Play in new window | Download | Embed