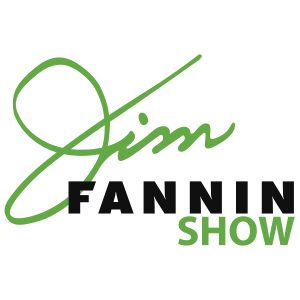 Welcome to this week's episode of the Jim Fannin Show.  Can you be a tough and ferocious competitor and yet be kind when you leave the office, field, court or course?
America, we need more kindness!  Yes, we can compete on the world stage at the highest level.  We can be locked-in the Zone mindset where excellence resides.  We can also be kind when not competing.
This week we discuss:
How difficult it is to retire from pro sports. See what retired athletes Andrew Luck, Carlos Delgado, and Rob Gronkowski have in common.
Learn why my Mom didn't understand the lack of smiles during my competitive tennis playing career.
Learn the one thing I've always told my new clients on the first day of our coaching relationship. This hasn't changed in five decades.
Are you ready for your greatest month ever? September is here!  Visualize with me in this segment on goal setting for the last month of Q3.
Don't forget what to celebrate on September 6th.
Learn why September is the 9th month instead of the 7th month of the year.
Learn the power of the positive mental boomerang.
Listen to the seven tips on creating a positive, mental boomerang.
What kind act will you do for you this upcoming month?
Learn more potential acts of kindness. Then throw the kindness boomerang.
Lastly, we visit the Zone Café to ascertain your missing link for being in the Zone this next month.
America, we need a little more kindness!  Time to send out the positive, mental boomerang.
Be in the Zone!®
If you have questions, comments, or something you want us to cover during our "Ask Jim" segment, you can email Jim directly and we'll cover it on next week's show!
Don't forget to order Jim's new book, "The Blueprint: A Proven Plan For Successful Living" now at Amazon.com!
Ready to see results in every major area of your life in just 7-10 days? Get Jim's 90-Second Rule™ program, consisting of 6-hours of audio, write-able workbook and video. Click here: 90-second-rule
Make sure to follow Jim Fannin on Twitter and Facebook as well!
Check out more episodes of The Jim Fannin Show on Radio Influence!
Subscribe to the Jim Fannin Show on Apple Podcasts, Stitcher, Google Play, and TuneIn Radio and don't forget rate and review the show!
Podcast: Play in new window | Download | Embed