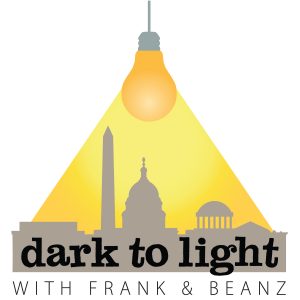 We talk about a bunch of different topics on today's Dark to Light podcast! We start the show with some discussion about the hurricane that seems to making its way to Puerto Rico and some websites you can go to and get some
good weather forecasts. We also talk about (gasp) WEATHER MANIPULATION!
Next up, we move on to the new Dave Chapelle comedy special on Netflix. Frank hasn't seen it yet but Beanz has. They set out to analyze it from a cultural perspective.
Moving on from there, we hit a poll by USA today about the feelings surrounding the 2020 elections, and an Elizabeth Warren hijack.
Finally, it's #RussianCosigners, Ilan Ohmar the homewrecker, and a lighthearted closing
on this Wednesday edition of the Dark to Light Podcast!
LINKS WE DISCUSSED
Tracy Beanz' joke thread on Twitter
Washington Examiner: Nearly one of every three dollars spent on Ilhan Omar's campaign has gone to her alleged lover's firm
USA Today: 2020 Election: Biden leads Democrats as Warren climbs; Sanders slips
Follow Tracy Beanz on Twitter, subscribe to her YouTube channel, and check out her newest venture, UncoverDC.com!
Follow Frank on Twitter, subscribe to his YouTube channel, and follow his solo podcast, Quite Frankly!
Subscribe to Dark To Light With Frank & Beanz on Apple Podcasts, Stitcher, TuneIn Radio, and Google Play!
Podcast: Play in new window | Download | Embed