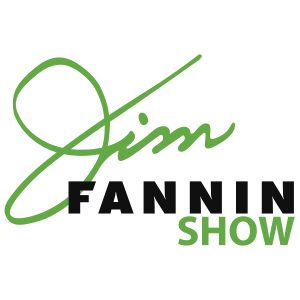 Hello Champion! How was your week? Have you been decisive in the last seven days?  That was your assignment from last week. If you missed it, download last week's Jim Fannin Show…Be Decisive!
In this week's episode, it's about Aftermath Visualization.  Visualize your personal success then visualize what's to be done after it's achieved.
Discover what a young female, college student athlete is visualizing for 2024…Think summer….Think Paris on the Seine River.
Jim Thorpe became the first Native American to win a gold medal for the United States. Listen to his unusual training regimen and how it catapulted him to being the "World's Greatest Athlete" of the 20th
Visualization is the most powerful tool in the world. Learn why it like a double-edged sword that can cut both ways (both good and bad).
Former New York Mets pitcher Dillon Gee used proactive visualization two days before manifesting a successful pick-off move. Hear his text to me after the game with proactive visualization blowing his mind.
This section is Jim's Guided Visualization. Be relaxed and visualize with me.  Be ready to see what you want!
Be briefed on the four types of visualization technique (Aftermath visualization is typically the missing link).
Know why so many great athletes, business people and entire companies rise swiftly to the top of their field and then immediately fail.
Next….Welcome To The Zone Café. What's the missing link to your success?
Finally, was Jim Thorpe successful after his Olympic success? Here's the real story.
Getting to the pinnacle of success is one serious climb to the top. Staying there is a completely different paradigm.  There are many one-hit wonders.  The world is littered with fallen champions. Preparing for how their family, friends, associates, colleagues, competitors and fans would react to their success was the missing link for the myriad of success stories that eventually turned to failure.  Most never saw it coming.
It's time to be proactive.  You're going to visualize half of your waking hours anyway.  You might as well envision what you want with the power of visualization.
Visualize like a champion!
Know that you are more than an athlete.  You are more than a business person.  You are a vibrant soul having a multitude of human experiences.  Be your genuine, authentic best self in all you do.   See it as if it's so, as it will be!
Be in the Zone!®
If you have questions, comments, or something you want us to cover during our "Ask Jim" segment, you can email Jim directly and we'll cover it on next week's show!
Don't forget to order Jim's new book, "The Blueprint: A Proven Plan For Successful Living" now at Amazon.com!
Ready to see results in every major area of your life in just 7-10 days? Get Jim's 90-Second Rule™ program, consisting of 6-hours of audio, write-able workbook and video. Click here: 90-second-rule
Make sure to follow Jim Fannin on Twitter and Facebook as well!
Check out more episodes of The Jim Fannin Show on Radio Influence!
Subscribe to the Jim Fannin Show on Apple Podcasts, Stitcher, Google Play, and TuneIn Radio and don't forget rate and review the show!
Podcast: Play in new window | Download | Embed