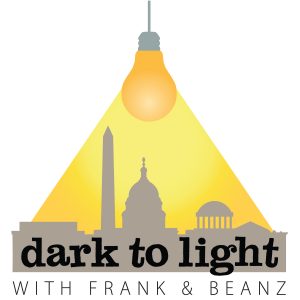 On today's show, Frank and Beanz begin by talking about Dr. Robert Epstein. He is the behavioral scientist who has been studying Google and other social media companies for six years and recently testified in front of Congress about the effect they have had, and could potentially have, on our elections and elections around the world. However, he has a solution and Frank and Beanz outline it for all of you.
Then, we move on to talk about how the legacy media has shifted its plan of attack to distinguished news organizations that don't toe the line but have become wildly successful. The Epoch Times was targeted by the outlet
and smeared with a number of baseless lies, and we discuss those.
Next, we talk about a new development in the Jeffrey Epstein case and wrap up talking about why conspiracy isn't conspiracy anymore.
Great show today!
LINKS WE DISCUSSED
Dr. Robert Epstein's testimony to Congress
Dr. Robert Epstein (Hackernoon.com): Taming Big tech: The Case For Monitoring
New York Post: Daniel Pantaleo, officer who held Eric Garner in chokehold, is fired
Follow Tracy Beanz on Twitter, subscribe to her YouTube channel, and check out her newest venture, UncoverDC.com!
Follow Frank on Twitter, subscribe to his YouTube channel, and follow his solo podcast, Quite Frankly!
Subscribe to Dark To Light With Frank & Beanz on Apple Podcasts, Stitcher, TuneIn Radio, and Google Play!
Podcast: Play in new window | Download | Embed