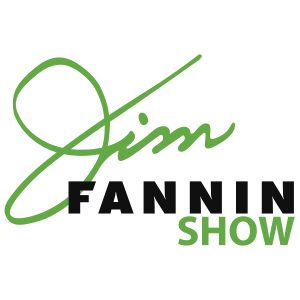 In this week's Jim Fannin Show, we get your personal and business life organized.  Self-discipline is the show theme.  Ready?
What is your 2019 vision and its corresponding goals?  We have less than six months to make it happen. Even if you choose a vision and goals that are realistic with stringent timelines, negative "See-Ables" will decrease your odds of achievement.  What is a See-Able? See-ables are reflections of your overall self-discipline. You will learn the list of See-Ables that when you clean them up, your overall champion mindset will operate with more simplicity, efficiency, clarity and balance.
Now let's enter the Fannin Files:
Dylan Meyer, former All-American, University of Illinois Men's Golf team alum and my client qualified this week for the PGA Tour's  John Deere Classic in downstate Illinois. Dylan shot a Zone-like (-7) this past Monday to qualify.  He joins Scott Langley, another Illini alum.  Be in the Zone men!
Congrats to Varun Chopra and Brendan O'Reilly of the University of Illinois Men's Golf team! The Big Ten Conference announced its Big Ten Distinguished Scholar Award winners this week. The list recognizes student-athletes with a minimum grade-point average (GPA) of 3.7 or higher for the 2018-19 academic year that were also named Academic All-Big Ten.
Wimbledon: I see Rafael Nadal facing Novak Djokovic and Serena Williams vs. Simona Halep in the Finals.  Am I still rooting for my sentimental favorite, Roger Federer? Yes!  Am I rooting for Serena?  Yes!  Winners:  Djokovic/Halep
MLB All-Star Game: The American League still dominates this series with a 4-3 victory in Cleveland's Progressive Field. This brought back memories of coaching nine players on the 1997 Cleveland Indians as they marched to the World Series.
Braidy Industries $60,000 Women's Tennis Classic:  This event is played July 20-28 in my hometown of Ashland, Kentucky;  Jim Fannin Youth Recreation Day (7/20) from 12 noon-3pm; 5-years old to high school.  This day is also presented by the Ashland YMCA. Thank you YMCA! You helped me get my start.
Zoniac update: 21-month old Grandson Bowen….He loves trucks, soccer, skateboarding, gardening, lawn mowers and books.  Said his first sentence…Good morning! Mom hugs…milk please!  Learn how Bowen is in the Zone every day!
Of course, the one thing that will definitely brighten up your day is to be in the Zone.
This requires the five markers of Self-discipline, Concentration, Optimism, Relaxation and Enjoyment to be balanced and stable….Welcome to the Zone Café!
When you see your life in order, you will feel the simplicity and balance.  Now you can tackle the macro items in your life without the distraction of the seemingly insignificant items called See-ables. See-ables are reflections of your overall Self-Discipline.
Order.  Control. Simplicity.  Balance.  These are the words, thoughts and feelings of the CHAMPION. That's why it is important to keep your room clean.  Mom was right!
The Zone is a purposeful calm feeling that nothing can go wrong.  Until next week….
Be in the Zone!™
If you have questions, comments, or something you want us to cover during our "Ask Jim" segment, you can email Jim directly and we'll cover it on next week's show!
Don't forget to order Jim's new book, "The Blueprint: A Proven Plan For Successful Living" now at Amazon.com!
Ready to see results in every major area of your life in just 7-10 days? Get Jim's 90-Second Rule™ program, consisting of 6-hours of audio, write-able workbook and video. Click here: 90-second-rule
Make sure to follow Jim Fannin on Twitter and Facebook as well!
Check out more episodes of The Jim Fannin Show on Radio Influence!
Subscribe to the Jim Fannin Show on Apple Podcasts, Stitcher, Google Play, and TuneIn Radio and don't forget rate and review the show!
Podcast: Play in new window | Download | Embed