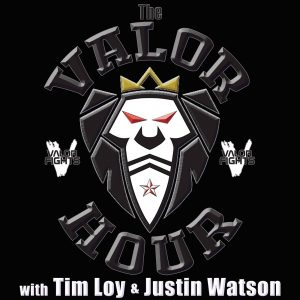 This week on The Valor Hour, Valor Fighting Challenge's Tim Loy and Justin Watson are joined by Taylor Turner, who shocked the world with her first round TKO of Heather Hardy at Bellator 222 last Friday night at the historic Madison Square Garden in New York City.
Taylor talks about knowing she was going into the fight as a massive underdog and that she was basically being fed to Hardy but they fueled her fire. She talked about knowing that Hardy was coming into the fight looking to take her head off because of her boxing background so she knew she had to get the fight to the ground, which is right in her wheelhouse. She talked about being well prepared, watched a ton of tape, but she worked a lot on being patient, keeping distance, and using her range in training, which was the difference in the fight.
She also talked about the thrill of fighting at MSG, her potential future in Bellator and what's next, the attention she's gotten since the fight, training with her teammates and some of their upcoming fights, and more.
The guys wrap up the show by recap the full Bellator 222 card, the Chael Sonnen retirement, the UFC Contender Series, and a look ahead to UFC Greenville and Bellator London this weekend.
Subscribe to The Valor Hour on Apple Podcasts, Stitcher, TuneIn Radio, and Google Play
Podcast: Play in new window | Download | Embed