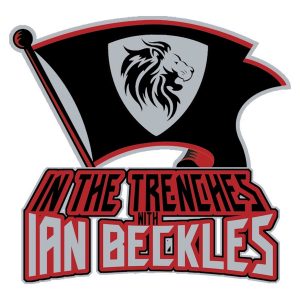 This week on In The Trenches, Ian Beckles talks about the comments made by new Bucs head coach Bruce Arians recent on NFL Live where he discussed the arrival of Nadumkong Suh, Jason Pierre Paul's future, the improvements that need to be made on defense, and more.
Ian also hits on the family tragedy for Nick Foles, Calvin Johnson's feud with the Detroit Lions, and so much more.
This episode of In The Trenches is presented by Twillory. For a limited time, check out Twillory.com/BECKLES and use the promo code BECKLES to get $25 off and until June 16th, they will also throw in bottle opener collar stays! For some great, comfortable dress shirts at affordable prices, visit Twillory.com/BECKLES and use the promo code BECKLES!
All of that and more on this edition of "In The Trenches" and if you have a question for next week's episode, send an email to Ian (IanBeckles@RadioInfluence.com).
Subscribe, Rate, and Review the podcast on Apple Podcasts, Stitcher, Google Play, and TuneIn Radio.
Follow Ian on Twitter @IanBeckles and on Instagram @Ian_Beckles
Check out Ian's other podcasts, The Cannabis Podcast, Hip Hop Happy Hour, Flavor of Tampa Bay and Flava In Ya Ear.
Podcast: Play in new window | Download | Embed