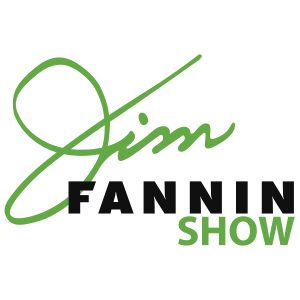 As we approach New Year's Eve many people fall into two traps when setting goals for the next 365 days. The first is to aim too low and make the goal too vague. You'd be amazed at the number of pro sports teams I've interacted with that don't have a stated vision with corresponding goals for the season. The second pitfall is confusing a tactic and a goal. "Stop swearing" is not a goal. It's a tactic that's part of a larger goal of "better communication."
In this episode of The Jim Fannin Show, I preview the necessary mental building blocks for your greatest year ever. This starts with setting the "essential few" goals and seeing them mentally in full detail.
Plus, check out the candid interview with Cincinnati Reds outfielder Scott Schebler as he shares his experiences with the S.C.O.R.E.® System and its goal setting process for the 2019 season.
In this episode, you'll also learn:
How to sharpen the use of visualization to illuminate your pathway to success.
The power of Synchronized Visualization™.
Understanding the difference between positive and negative anger.
How to calm your thoughts in the 30 minutes before bed.
What 100,000 plus Jim Fannin followers will be doing this New Year's Eve to be ready for 2019.
Finally, we stop by the Zone Café and send you out to your greatest week ever!
To see more of Scott's journey during the 2019 MLB season, you can follow these social media channels.
If you have questions, comments, or something you want us to cover during our "Ask Jim" segment, you can email Jim directly and we'll cover it on next week's show!
Don't forget to order Jim's new book, "The Blueprint: A Proven Plan For Successful Living" now at Amazon.com!
Ready to see results in every major area of your life in just 7-10 days? Get Jim's 90-Second Rule™ program, consisting of 6-hours of audio, write-able workbook and video. Click here: 90-second-rule
Make sure to follow Jim Fannin on Twitter and Facebook as well!
Check out more episodes of The Jim Fannin Show on Radio Influence!
Subscribe to the Jim Fannin Show on Apple Podcasts, Stitcher, Google Play, and TuneIn Radio and don't forget rate and review the show!
Podcast: Play in new window | Download | Embed