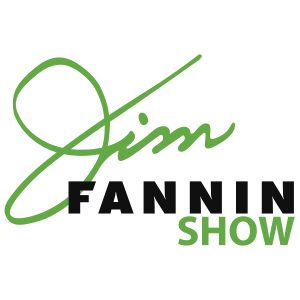 There's a lot of cultural pressure to "feel" happy during the holiday season. But often feelings of grief, disappointment and loneliness can blindside even the most optimistic among us.
Recently at a social gathering a show listener questioned my "no bad days" policy. If you're new to The Jim Fannin Show, it's been more than 25,000 days since I've had a bad day. "No bad days" doesn't mean I've never felt a twang of regret from putting a dent in my car or sadness at the loss of a loved one. However, I've discovered through the S.C.O.R.E. System, it's possible to move on from negative emotions, regardless of your circumstance, condition or situation.
In this episode, you'll know how to transform anger into positive action. Plus, we look at the "upside" of negative events and how even the most painful events can be transformed into tools for growth.
In this episode, you'll also learn:
The difference between Bad Anger and Good Anger.
Why it's vital to understand that anger is never the "first emotion" you feel.
How lineman Charles Leno Jr. gave a standout performance that helped the Chicago Bears clinch the NFC North division, then proposed to his girlfriend moments after the game.
How Oklahoma City Thunder forward Paul George attracted the Zone in December, including one stunning quarter with no missed shots.
How a music video helped a homeless man reunite with his family, get a job and find love.
Finally, we stop by the Zone Café and send you out to the best holiday season ever!
If you have questions, comments, or something you want us to cover during our "Ask Jim" segment, you can email Jim directly and we'll cover it on next week's show!
Don't forget to order Jim's new book, "The Blueprint: A Proven Plan For Successful Living" now at Amazon.com!
Ready to see results in every major area of your life in just 7-10 days? Get Jim's 90-Second Rule™ program, consisting of 6-hours of audio, write-able workbook and video. Click here: 90-second-rule
Make sure to follow Jim Fannin on Twitter and Facebook as well!
Check out more episodes of The Jim Fannin Show on Radio Influence!
Subscribe to the Jim Fannin Show on Apple Podcasts, Stitcher, Google Play, and TuneIn Radio and don't forget rate and review the show!
Podcast: Play in new window | Download | Embed