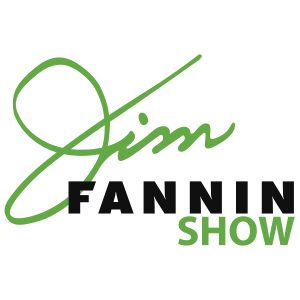 In this episode of The Jim Fannin Show, we're providing tips, tools and techniques to prepare for a positive holiday season with great holiday spirit while combating stress, worry, anxiety and fear.
There's no doubt that the "happiest time of the year" also includes additional commitments, costs and obligations. Can you stay present in each life arena, accomplish more than you thought possible, and enjoy time with your friends and loved ones in the last month of 2018? Absolutely!
On this episode, we share:
The 10 tips to follow to be stress free for December
Insights from one of the top physical performance coaches in the world, Jeff Krushell, on sleep, hydration and the evils of sugar
The lesson to be learned from Houston Rockets guard James Harden's 54 point night against the Washington Wizards
Why you should stop and write a letter to Santa here, no matter what your age. (It's for a great cause!)
Finally, we stop by the Zone Café to prepare your best December ever!
Thanks again to Jeff Krushell for joining this episode. Listen to Jeff's Krush Performance Podcast here and learn more about his training methods website.
Be in the Zone™!
If you have questions, comments, or something you want us to cover during our "Ask Jim" segment, you can email Jim directly and we'll cover it on next week's show!
Don't forget to order Jim's new book, "The Blueprint: A Proven Plan For Successful Living" now at Amazon.com!
Ready to see results in every major area of your life in just 7-10 days? Get Jim's 90-Second Rule™ program, consisting of 6-hours of audio, write-able workbook and video. Click here: 90-second-rule
Make sure to follow Jim Fannin on Twitter and Facebook as well!
Check out more episodes of The Jim Fannin Show on Radio Influence!
Subscribe to the Jim Fannin Show on Apple Podcasts, Stitcher, Google Play, and TuneIn Radio and don't forget rate and review the show!
Podcast: Play in new window | Download | Embed