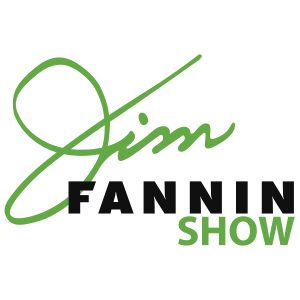 Can a company, sports team or entire family perform collectively in the Zone of peak performance? Absolutely!
Unfortunately, I regularly meet team leaders who are completely at a loss on how to move their team forward. Although their teams vary in size, experience, industry or sport, the rudiments of team peak performance remain the same. Finding the right tactics and or strategies to reverse negative thinking is the key. With a plethora of external and or internal Zone Breakers confronting your team's overall attitude, managing a collective mindset is a daily challenge.
In this episode of The Jim Fannin Show, I showcase how to lead your team to the Zone. First, I reveal a 40-year old secret to determine the mental state of your particular group or team. From Fortune 500 c-suites to a World Series championship, this assessment tool has been wielded by the best of the best. If you've ever been tempted to think a team is beyond fixing, this episode is for you.
I'm also joined by expert guest Heather Hanson Wickman, a PhD researcher with real world experience on how leaders prevent their teams from succeeding. Heather shares some excellent tips from her latest book, "The Evolved Executive: The Future of Work is Love in Action."
In this episode, you'll also learn:
• Details on "What is the Zone?"
• Why the Mayo Clinic says your boss may affect your health more than your family doctor!
• What percentage of employees say they trust strangers more than their boss.
• The singular reason why 79% of people quit their jobs.
• Which MLB player found the Zone and could sign a contract "bigger than the Oakland A's entire payroll" according to NBC Sports.
• How three freshmen at Duke scored a combined 178 points in their first two college games (This did NOT please Jim).
• The story of Nancy Abell, a Canadian hiker who saved the life of a fellow hiker because she refused to ignore the whisper of intuition.
Finally, we stop by the Zone Café to prepare your best week ever!
Make sure to check out the Blinkist app. Blinkist is the only app that takes thousands of the best-selling nonfiction books and distills them down to their most impactful elements, so you can read or listen to them in under 15 minutes, all on your phone. Over 7 million people are using Blinkist everyday to glean the insights they need to become their best selves. Right now, for a limited time Blinkist has a special offer just for our audience. Go to Blinkist.com/Fannin to start your free 7 day trial. You can cancel any time. That's Blinkist.com/Fannin.
Be in the Zone™!
If you have questions, comments, or something you want us to cover during our "Ask Jim" segment, you can email Jim directly and we'll cover it on next week's show!
Don't forget to order Jim's new book, "The Blueprint: A Proven Plan For Successful Living" now at Amazon.com!
Ready to see results in every major area of your life in just 7-10 days? Get Jim's 90-Second Rule™ program, consisting of 6-hours of audio, write-able workbook and video. Click here: 90-second-rule
Make sure to follow Jim Fannin on Twitter and Facebook as well!
Check out more episodes of The Jim Fannin Show on Radio Influence!
Subscribe to the Jim Fannin Show on Apple Podcasts, Stitcher, Google Play, and TuneIn Radio and don't forget rate and review the show!
Podcast: Play in new window | Download | Embed