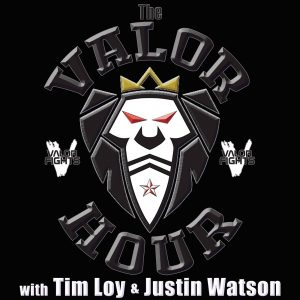 This week on The Valor Hour, matchmaker Tim Loy and Justin Watson are joined by Greg Hopkins to recap what happen last weekend at UFC Denver. Plus, they preview this week's Bellator 209 and UFC Argentina.
At the start of the show, you will hear the guys breakdown all of the fights from UFC Denver and they tell you how they did with their picks from last week's show. Then they get into Bellator 209, which takes place today in Israel. Find out who they like on the card and following their preview of Bellator 209, they get into previewing UFC Argentina.
Tim, Justin and Greg tell you their betting picks for the fights and give you some tremendous insights on the fight card that will air on FS1. And don't forget to check out the show next week as the guys will be previewing UFC China, which will be headlined by a heavyweight rematch between Francis Ngannou and Curtis Blaydes.
Subscribe to The Valor Hour on Apple Podcasts, Stitcher, TuneIn Radio, and Google Play
Podcast: Play in new window | Download | Embed