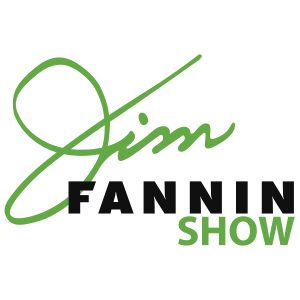 From 1990 until 2008 I coached MVP, All-Star and Hall-of-Fame baseball player Frank Thomas. We had no written contract. Our word was our bond. We had no conflicts or misunderstandings about our verbal agreement.
During this time period, I also coached GE Healthcare. No written contract. According to GE, at the time I was the only person in the company's history to work with them on a monthly retainer on a simple handshake. I refused to sign a contract. We had an oral agreement that may have baffled most executives, but it aligned perfectly with what my father told me growing up. "Look them in the eye. Shake their hand. Be done with it. Your word is your bond!"
Where did honesty go? Has it disappeared from our culture? Has it evaporated from our daily lives? Will our children and grandchildren grow up in a world of dishonesty, mistrust, fraudulence, misdirection, corruption, deceitfulness and lies? I hope not.
This episode of The Jim Fannin Show is about bringing your company, team, family, and most importantly, yourself, into a place of consistent honesty. When lies, exaggerations and half-truths are weeded out, we're all happier, more productive and on the pathway to the peak performance mindset of the Zone.
Together, we'll look at bringing even the most negative cultures into positivity, but first we need an Honesty Checkup.
Honesty begins with being honest with yourself. It's time to look in the mirror!
In this episode, you'll learn:
• The situations, conditions, and circumstances where honesty and truthfulness can easily fall by the wayside.
• Why LeBron James and the LA Lakers are on the right track by dealing honestly with their 0-3 start to the season.
• How entrepreneur and SoulCycle co-founder Ruth Zukerman built a massively expanding company with a "cult-like fanbase" by looking for one common factor in all new hires.
• The stunning 71-yard run by rookie Kerryon Johnson that led the Detroit Lions to an upset win over the Miami Dolphins and earned him comparisons to all-time great, Barry Sanders.
• The incredible story of Anthony Mancinelli, who has worked as a barber for 96 years and he still works an eight-hour day on his feet at the age of 107.
Finally, we stop by the Zone Café and send you out as a closer to have the best week ever!
Take your business and personal relationships to the next level with six-hours of training in the 90-Second Rule™, available for instant download at jimfannin.com.
Be in the Zone™!
If you have questions, comments, or something you want us to cover during our "Ask Jim" segment, you can email Jim directly and we'll cover it on next week's show!
Don't forget to order Jim's new book, "The Blueprint: A Proven Plan For Successful Living" now at Amazon.com!
Ready to see results in every major area of your life in just 7-10 days? Get Jim's 90-Second Rule™ program, consisting of 6-hours of audio, write-able workbook and video. Click here: 90-second-rule
Make sure to follow Jim Fannin on Twitter and Facebook as well!
Check out more episodes of The Jim Fannin Show on Radio Influence!
Subscribe to the Jim Fannin Show on Apple Podcasts, Stitcher, Google Play, and TuneIn Radio and don't forget rate and review the show!
Podcast: Play in new window | Download | Embed