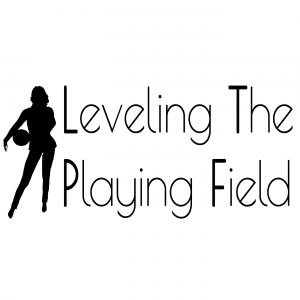 This week's episode starts with Bobbi-Sue talking about her experience at the Women's Sports Museum Gala where trailblazers Donna Orender, Justine Siegal, the IAWA, and Lauren Holtkamp-Sterling were honored. She is so proud that the first event that the LTPF sponsored was this event. In addition, Bobbi-Sue shares about speaking on a panel at a legal conference this week and how it made her feel. While at said conference, Bobbi-Sue was "recognized" by a listener which was a first.
The interview this week is with Anna Karefa-Johnson, the Vice President of Events & Programming for the Ross Initiative in Sports for Equality, also known as RISE. Anna is a Community Engagement and Experiential Marketing Professional, passionate about the intersection of sport, community impact, and philanthropy. Her career path shows her commitment to utilizing sports for good. She has previously held positions at the NFLPA, Lakers, Ravens, a certain Tampa team, the Pac-12, and UMCA Sports. Anna is full of tidbits for people trying to figure out their place in the sports industry.
This episode is brought to you by the Sports MBA program at San Diego State University. Interested in working in the business of sports? Each year, SDSU Sports MBA accepts a new class of students from around the globe to study the analytical MBA toolkit while learning the complexities of the sports business industry. The SDSU Sports MBA 18-month program offers hands-on sports industry experience combined with practical skills from expert faculty PLUS access to a premier alumni network. Thinking about it? Don't wait! Applications are due November 1st. Visit SDSU.edu/sportsMBA now!
Prep Dish is a healthy meal planning service. When you sign up, you'll receive an email every week with a done-for-you grocery list and instructions for prepping your meals ahead of time. You'll do your chopping and mixing ahead of time, leaving you with zero decisions to be made at dinner. You'll save time and have amazingly delicious meals like Smoky Paprika Chicken Legs with a Trio of Roasted Vegetables or Turkey & Zucchini Lasagna. The founder, Allison, is offering listeners a free 2-week trial to try it out. You can't beat that. Check out prepdish.com/ltpf for this amazing deal! Again, that's prepdish.com/ltpf for your first 2 weeks, FREE. This is a no-brainer!
The Blinkist app summarizes 2500+ bestselling nonfiction books into packs key insights that you can read or listen to in just 15 minutes. Over 7 million people are using Blinkist everyday to glean the insights they need to become their best selves. Right now, for a limited time Blinkist has a special offer just for our audience. Go to Blinkist.com/Playing to start your free 7 day trial. You can cancel any time. That's Blinkist.com/Playing.
For years, the co-founders of Holly & Tanager searched for the perfect backpack tote to carry their items in an organized manner. Holly & Tanager handbags were born to keep up with your busy schedule while taking organization to the next level. Holly & Tanager designed The Professional backpack tote to live up to the needs of the on-the-go, in-the-know, jet-setting, trendsetting, all-around extraordinary woman: you. The Professional Backpack Tote effortlessly converts from a Backpack to a tote to a cross body bag. In addition to the Professional Backpack Tote, Holly & Tanager offers other extraordinary "everyday handbags you don't see every day." As a listener of Leveling The Playing Field, get 15% off your first order, visit HollyAndTanager.com/LTPF and use promo code LTPF at checkout.
You can follow the podcast on Twitter, Facebook, and Instagram at @LTPFPod or check out the website at LTPFPod.com. Bobbi-Sue can be found on Twitter at @BobbiSue. Please send us your comments and thoughts. You can also email us at LTPFPod@gmail.com.
Don't forget to subscribe to the show on Apple Podcasts, Stitcher, TuneIn Radio, and Google Play!
Podcast: Play in new window | Download | Embed