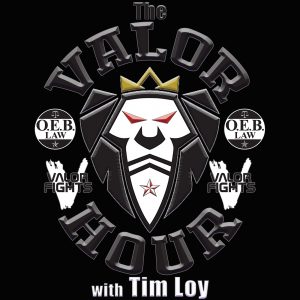 Valor Fighting Challenge: Fight Night At The Joe will take place next weekend in Knoxville and this week's podcast features interviews with Nick Jewell, Jason King, John Hall and Billy Swanson.
Before you hear Tim Loy's conversations with those Valor Fighting Challenge: Fight Night At The Joe fighters, Tim and Justin Watson take a look back at last week's PFL 10 and discuss the reported fighter trade between the UFC and ONE Championships involving Demetrious Johnson and Ben Askren.
Up next is the interview portion of the show and up first is Nick Jewell, who is stepping up to make his professional debut against Jason King. Jewell is the fourth opponent for King on this fight card and he speaks with Tim about the opportunity to take this fight. And speaking of King, he joins Tim following Jewell's appearance and gives his thoughts on the matchup against Jewell.
Following the chat with King, Tim is joined by John Hall to preview his fight against Billy Swanson in the main event of Valor Fighting Challenge: Fight Night At The Joe. Hall talks about his preparations for this fight and in the final interview, Swanson joins the show to give his thoughts on his fight against Hall.
After the interviews, Justin rejoins Tim to preview this weekend's UFC Fight Night card. They discuss the key light heavyweight bout in the main event of the fight card and give you their picks for the fight card from a betting perspective.
Subscribe to The Valor Hour on Apple Podcasts, Stitcher, TuneIn Radio, and Google Play
Podcast: Play in new window | Download | Embed