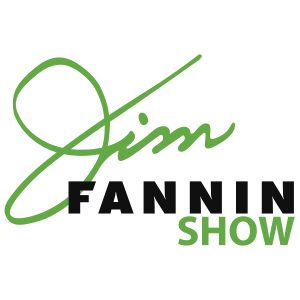 I want to tell you about three people. The first is sitting at his desk, brow furrowed as he looks at his company's profit and loss statement, which is dangerously in the red. The second is going through a divorce. The third person is considering leaving a high paying, comfortable job to start a new, risky venture.
On the surface, this sounds like three very different scenarios. However, all three have entered a time of transition. The first two had transition thrust upon them, while the third is choosing to enter a new, exciting season of life. Whether it's a positive or challenging transition, the process is the same.
In this episode of the Jim Fannin Show, I break down the step-by-step actions necessary to overcome a difficult obstacle or jump with both feet into making that dream a reality. Together, we'll walk through how to get from the fog of "what do I do now" to a crystal-clear vision that drives you to your well-defined goal.
In this episode, you'll learn:
• Why it's so vital to have a short-term plan for your transition, ranging from 30 to 90 days.
• How Arlan Hamilton transitioned from homeless to multi-millionaire venture capitalist in just three years.
• The reason you must maintain optimism and find things to enjoy in any transition, even if there are challenges.
• Why Green Bay Packers quarterback Aaron Rodgers is a prime example of the kind of "teammate" you need during a period of transition.
• The tactics you need to maintain self-discipline during moments in your life when it seems as if everything is shifting beneath your feet.
• How freshman quarterback Brock Purdy mastered the transition from high school athlete to leading Iowa State in a stunning upset over West Virginia.
Finally, we stop by the Zone Café for a quick S.C.O.R.E.® Check, as we send you out to tackle any transition and have your greatest week ever!
Make sure to check out the Blinkist app. Blinkist is the only app that takes thousands of the best-selling nonfiction books and distills them down to their most impactful elements, so you can read or listen to them in under 15 minutes, all on your phone. Over 7 million people are using Blinkist everyday to glean the insights they need to become their best selves. Right now, for a limited time Blinkist has a special offer just for our audience. Go to Blinkist.com/Fannin to start your free 7 day trial. You can cancel any time. That's Blinkist.com/Fannin.
Be in the Zone™!
If you have questions, comments, or something you want us to cover during our "Ask Jim" segment, you can email Jim directly and we'll cover it on next week's show!
Don't forget to order Jim's new book, "The Blueprint: A Proven Plan For Successful Living" now at Amazon.com!
Ready to see results in every major area of your life in just 7-10 days? Get Jim's 90-Second Rule™ program, consisting of 6-hours of audio, write-able workbook and video. Click here: 90-second-rule
Make sure to follow Jim Fannin on Twitter and Facebook as well!
Check out more episodes of The Jim Fannin Show on Radio Influence!
Subscribe to the Jim Fannin Show on Apple Podcasts, Stitcher, Google Play, and TuneIn Radio and don't forget rate and review the show!
Podcast: Play in new window | Download | Embed