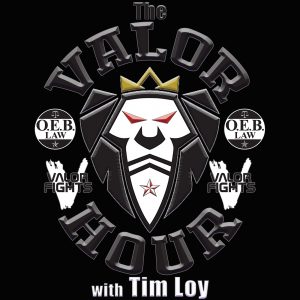 Tim Loy and Justin Watson kick off this edition of The Valor Hour by recapping everything that happened in Connecticut and New York last weekend at Bellator 207 and Bellator 208.
After telling you their thoughts on what happened on last week's Bellator shows, they speak with Bellator 207 winner Corey Browning. He speaks about his victory over Kevin Ferguson Jr. and gives insight into his whole experience making his Bellator debut.
Following the conversation with Browning, the guys speak with a pair of fighters that will be competing next month at Valor Fighting Challenge as they talk with Ned Spears and Jakob Clemons.
Subscribe to The Valor Hour on Apple Podcasts, Stitcher, TuneIn Radio, and Google Play
Podcast: Play in new window | Download | Embed