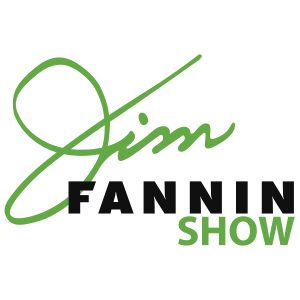 On Sunday night in Green Bay, Wisconsin, the iconic Lambeau Field was unusually quiet. Superstar quarterback Aaron Rodgers had been carted off the field with a knee injury, and the Chicago Bears led the Green Bay Packers 20-0 at halftime.
What no one could see coming was Rodgers returning to the game in the third quarter, leading the Packers to a stunning 24-23 win, which was sealed by an epic 75-yard touchdown pass.
Contrary to popular belief, "closers" are not born with some special ability. The people who successfully perform at critical times in business, sports and other arenas maintain high levels of Self-discipline, Concentration, Optimism, Relaxation and Enjoyment (S.C.O.R.E.®). With this delicate balance of mental intangibles, the "purposeful calm" of the Zone arrives. It is here that they simply execute the basics with uncanny intuition as their guide.
In this episode of The Jim Fannin Show, we take a look at the tools that champions use to win championships and how you can apply them to your everyday life.
In this episode you'll learn:
• My take on the controversy surrounding the Serena Williams and Naomi Osaka tennis match at the U.S. Open Women's Finals, and how to handle unforeseen circumstances that threaten to take you out of the Zone.
• The reason why "how you finish" (a task or an event) is so crucial, and why the Cleveland Browns "won" with their tie against the Pittsburgh Steelers.
• Why even 3-4 minutes of negative news can derail your performance for up to eight hours, according to one British study.
• How Starbucks is in unprecedented territory with their new store in Mexico City, staffed entirely by employees 55-66 years old.
Finally, we stop by the Zone Café and send you out as a closer to have the best week ever!
Be in the Zone™!
If you have questions, comments, or something you want us to cover during our "Ask Jim" segment, you can email Jim directly and we'll cover it on next week's show!
Don't forget to order Jim's new book, "The Blueprint: A Proven Plan For Successful Living" now at Amazon.com!
Ready to see results in every major area of your life in just 7-10 days? Get Jim's 90-Second Rule™ program, consisting of 6-hours of audio, write-able workbook and video. Click here: 90-second-rule
Make sure to follow Jim Fannin on Twitter and Facebook as well!
Check out more episodes of The Jim Fannin Show on Radio Influence!
Subscribe to the Jim Fannin Show on Apple Podcasts, Stitcher, Google Play, and TuneIn Radio and don't forget rate and review the show!
Podcast: Play in new window | Download | Embed