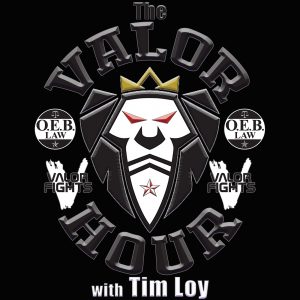 This week on The Valor Hour presented by O.E.B Law, Valor Fights President Tim Loy is joined by fight judge Justin Watson to recap last weekend's UFC 228 event that saw Tyron Woodley submit Darren Till in the second round of the Main Event. The guys go up and down the card and share their thoughts on all the action and non-action, including their opinions on Nicco Montano pulling out of her fight against Valentina Shevchenko.
Finally, the guys wrap up by sharing their thoughts on the entire card of Saturday's UFC Fight Night 136 in Russia.
This episode of The Valor Hour is brought to you Mack Weldon. Mack Weldon is a premium men's essentials brand that believes in smart design and premium fabrics and will be the most comfortable underwear, socks, shirts, undershirts, hoodies and sweat pants and more that you will ever wear. Visit MackWeldon.com now and use the promo code "VALOR" to get 20% off of your first order! Check them out now!
Subscribe to The Valor Hour on Apple Podcasts, Stitcher, TuneIn Radio, and Google Play
Podcast: Play in new window | Download | Embed