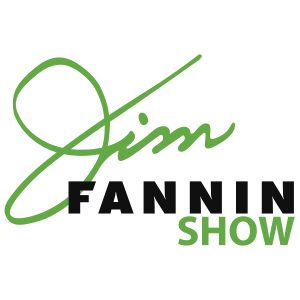 Most of us have experienced defeat. This occurs when your expectations don't match reality. Sometimes our best intentions and effort aren't good enough. It's here that we can find ourselves with a choice to make. Do we languish in defeat as a victim or judge or rise up to meet our next challenge as a champion?
In this episode of The Jim Fannin Show, we dissect how one man's passion for success was derailed at no fault of his own. Within a short amount of time, he rises to a new level of success despite the negative thoughts and words from many naysayers, critics and non-believers.
Teddy Keaton was a head football coach that lost his previous team due to college budget cuts. Allen University was a college that wanted a winning football program despite an absence of football of 13 years. And they wanted this accomplished in less than one year. On paper, it sounds simple enough. In reality, building a football program from scratch is a series of large obstacles to overcome. During this interview, we look at how Coach Keaton moved from nothing more than a vision with no locker room, equipment, practice field, stadium or team to a season opening victory over Columbus State 47-3. This win was accomplished with 80 freshman, student athletes! Wow!
In this episode you'll learn:
• The five performance levels and how you can fluctuate between them up to 30-40 times in a single day.
• As a true "underdog" Pickles (a mere 5-pound poodle) saved the lives of his family from a ravenous 200 lb. bear.
• How 55th ranked John Millman upset iconic champion Roger Federer at the U.S. Open.
• The heartwarming story of LeBron James surprising a high school with a new locker room and gear
• The reason that 2017 was the best year ever for nonprofits.
• How 94-year-old veteran Wally Richardson has changed the lives of middle school students for more than a decade through simple encouragement and extreme positivity.
Finally, we stop by the Zone Café for a quick S.C.O.R.E.® Check, as we send you out to your greatest week ever.
This week's episode is brought to you Blinkist. Right now, for a limited time, Blinkist has a special offer just for our audience. Go to Blinkist.com/fannin to start your free seven day trial. You can cancel at any time. Again, visit Blinkist.com/fannin now!
Be in the Zone™!
If you have questions, comments, or something you want us to cover during our "Ask Jim" segment, you can email Jim directly and we'll cover it on next week's show!
Don't forget to order Jim's new book, "The Blueprint: A Proven Plan For Successful Living" now at Amazon.com!
Ready to see results in every major area of your life in just 7-10 days? Get Jim's 90-Second Rule™ program, consisting of 6-hours of audio, write-able workbook and video. Click here: 90-second-rule
Make sure to follow Jim Fannin on Twitter and Facebook as well!
Check out more episodes of The Jim Fannin Show on Radio Influence!
Subscribe to the Jim Fannin Show on Apple Podcasts, Stitcher, Google Play, and TuneIn Radio and don't forget rate and review the show!
Podcast: Play in new window | Download | Embed