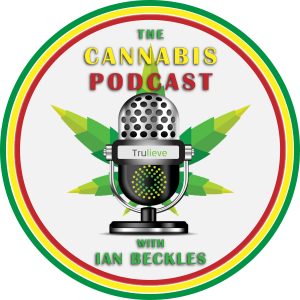 Ian Beckles rides solo on this week's edition of The Cannabis Podcast Powered by Trulieve and this episode is about the fight for medical cannabis in the state of Florida.
At the start of this week's podcast, Ian revisits his conversation with Joe Redner and talks about how alcohol is a gateway drug and medical cannabis is now. This leads him into talking about how Big Pharma is someone whose against recreational cannabis being legalize in Florida and he tells you who else is the enemy of cannabis in the state.
Plus, he tells you about a Trulieve product that can help your sleeping problems and explains how you start the process of obtaining a medical cannabis license by seeing the doctors at Tetra Health Centers.
All of this and so much more on this episode of The Cannabis Podcast Powered by Trulieve and If you have a question for next week's podcast, send Ian an email (IanBeckles@RadioInfluence.com).
Subscribe to the podcast on Apple Podcasts, Stitcher, TuneIn Radio, and Google Play.
Podcast: Play in new window | Download | Embed