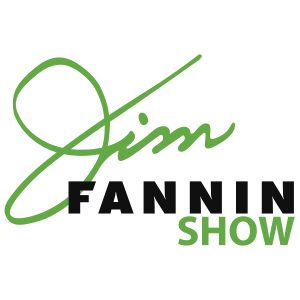 Can an entire city overcome hardship and despair and create an overarching, positive mindset of hope and optimism? Yes. This is possible in any city in America.
Even though the S.C.O.R.E.® Success System has been used in the World Series, Super Bowl, Olympics and 350 of the Fortune 500, I still run into the "Yeah, but Jim" responses. As in, "Yeah, but Jim, this challenge is just too difficult." When coaching, one of my first jobs is to help my clients eliminate negatively that leads to the false belief that a person, a company or even an entire city can't be turned around.
Can an entire city of thousands of residents have a collective, positive Zone mindset? Why not? It's happening. There's no doubt that my hometown of Ashland, Kentucky has faced serious challenges since I lived there as a boy. The area was deemed in a Gallop poll as the "saddest and most depressed" in the nation. The opioid crisis has produced devastating consequences and the local economy has been hit hard.
However, there's no limit to what can be achieved by an individual, a group or even a city if the over-arching mindset is right. Yes…..greatness begins with a positive attitude and attitudes are contagious as they impact the whole. This summer in Ashland, ground was broken on a $1.3 billion aluminum plant, which is bringing new jobs and fresh hope to the area. Adding to the momentum is my former high school doubles partner, Dr. Jack Ditty, who launched the $60,000 Women's Tennis Classic, drawing professional players from as far as Japan, South Africa and Serbia. This professional tennis tournament was met with infectious enthusiasm by the residents and businesses of Ashland. In addition, the entire event was streamed live internationally giving the area a complete public relations makeover.
How did my hometown attract an international pro tennis tournament? It was spawned from the positive mindset of my doubles partner and this week's show guest Dr. Jack Ditty. His vision and relentless pursuit of excellence was the catalyst. One person can make a positive difference in an entire community. Why not you!
This is an episode about what it takes to bring results through unshakable positivity in a family, a neighborhood, a company and or even an entire city. And it's a real life look at getting into a Zone mindset to achieve what others are calling impossible.
In this episode you'll learn:
• How a handful of players on the 2000 Seattle Mariners employed a handful of "attitude police" to keep negativity out of the locker room and off the field during the team's hunt for the American League crown.
• The mindset that's necessary for movie star Tom Cruise to perform a 200-mph free-fall into a lightning storm for the hit movie Mission Impossible: Fallout.
• How three top universities came together to create the world's first artificial kidney, which is just two years from being implanted in a human.
• The way to find a Zone mindset after being blindsided by unforeseen circumstances, like when client J.D. Martinez had a home run removed from his record as the Boston Red Sox were stripped of an all but a guaranteed win over the Baltimore Orioles due to a questionable rain delay.
Finally, as always, we place our order at The Zone Café as we send you out for an awesome Zone week!
Be in the Zone™!
If you have questions, comments, or something you want us to cover during our "Ask Jim" segment, you can email Jim directly and we'll cover it on next week's show!
Don't forget to order Jim's new book, "The Blueprint: A Proven Plan For Successful Living" now at Amazon.com!
Ready to see results in every major area of your life in just 7-10 days? Get Jim's 90-Second Rule™ program, consisting of 6-hours of audio, write-able workbook and video. Click here: 90-second-rule
Make sure to follow Jim Fannin on Twitter and Facebook as well!
Check out more episodes of The Jim Fannin Show on Radio Influence!
Subscribe to the Jim Fannin Show on Apple Podcasts, Stitcher, Google Play, and TuneIn Radio and don't forget rate and review the show!
Podcast: Play in new window | Download | Embed