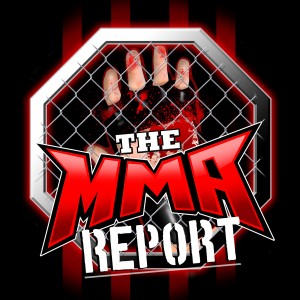 International Fight Week is here and on this week's episode of The MMA Report Podcast, Jason Floyd and Daniel Galvan preview Saturday's UFC 226 and Jason has interviews with Zak Ottow, Rick Glenn and Cole Ferrell.
At the beginning of the show, Jason and Daniel get straight into Saturday's UFC 226 card. They focus on the two title fights, whether a win puts Daniel Cormier in the conversation as the greatest MMA fighter of all time, and what fights on the preliminary card have them interested. After discussing other topics related to UFC 226, they preview Friday's The Ultimate Fighter 27 Finale and Thursday's PFL 3.
After breaking down all of those fight cards, they get into the Buy/Sell segment as they debate five MMA topics which include the trilogy match between Tito Ortiz and Chuck Liddell being booked. Following the Buy/Sell portion of the show, it's on to the interviews as you will hear Jason's conversations with Zak Ottow, Rick Glenn and Cole Ferrell.
Following the conclusion of the interviews, Jason and Daniel wrap up this week's podcast by discussing the recent comments made by MMA manager Ali Abdel-Aziz about a potential matchup between current UFC lightweight champion Khabib Nurmagomedov and former UFC featherweight and lightweight champion Conor McGregor.
And don't forget to check out our friends at Nordic Track and take advantage of a special offer they have for The MMA Report Podcast listeners. Get $75 off your NordicTrack purchase by visiting NordicTrack.com/MMAReport and using the offer code MMAReport.
Thanks for listening to this week's podcast and be sure to subscribe, rate, and review the podcast.
Follow The MMA Report on Twitter and Facebook
Subscribe to the podcast on Apple Podcasts, Stitcher and Google Play
Podcast: Play in new window | Download | Embed