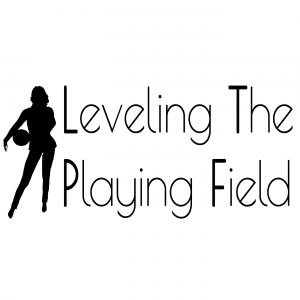 Brenda Andress is the Commissioner of the Canadian Women's Hockey League and founder of the #SheIs movement. Brenda's goal has been to grow the women's game across all leagues. A hockey player herself, she fell in love with the game and knew she wanted to work in sports somehow. Her path included the unconventional route of parks and recreation and community facility development. Brenda has been making serious moves in sport since she was in college where she was the first female to play on a men's collegiate team in Canada. Later in life, she would become one of the first women to be a level 6 referee in hockey. Now, she works every day to increase awareness, participation, and growth of women's sports. With the other women's leagues, she is pushing for greater attendance and viewing of all women's sporting events.
This interview is so fun. Brenda's career has been fairly unique, which of course we love. Her current work speaks to our heart. We discuss her career path, of course, but also have a good discussion on Canada Day, women's leagues being a way to get more women in typically male-centric roles, Lebron and Tavares contracts, and how we can each impact women's sports. Bobbi-Sue also goes off on a rant about the American Alliance of Football and their all-male pictures. Finally, Bobbi-Sue comes up with an incentive for all of her listeners to join the #SheIsChallenege.
Big thanks to FIU for sponsoring this episode! If you're thinking of going to grad school, check out Florida International University's online graduate programs!
You can follow the podcast on Twitter, Facebook, and Instagram at @LTPFPod or check out the website at LTPFPod.com. Bobbi-Sue can be found on Twitter at @BobbiSue. Please send us your comments and thoughts. You can also email us at LTPFPod@gmail.com.
Don't forget to subscribe to the show on Apple Podcasts, Stitcher, TuneIn Radio, and Google Play!
Podcast: Play in new window | Download | Embed