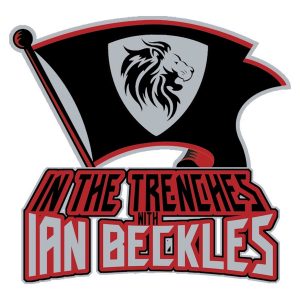 The Philadelphia Eagles are Super Bowl champions as they defeated the New England Patriots on Sunday evening in Minneapolis to claim the Lombardi Trophy and take a listen to former NFL offensive lineman Ian Beckles recap everything that happened at Super Bowl 52 on this week's episode of "In The Trenches."
From the play that took place at U.S. Bank Stadium to the commercials that aired during the broadcast, Ian offers up his opinion about what he saw on Sunday. He tells you what he feels the difference in the game was, why Nick Foles agent won't allow him to be a backup in 2018, the potential retirement of Rob Gronkowski, and the moment he felt the Eagles had more energy than the Patriots.
In addition to discussing Super Bowl 52, Ian touches on the new Thursday night television rights package that the NFL and FOX agreed to last week. All of that and much more on this week's episode of "In The Trenches" and if you have a question for next week's podcast, send an email to Ian (IanBeckles@RadioInfluence.com).
Subscribe, Rate, and Review the podcast on Apple Podcasts, Stitcher, Google Play, and TuneIn Radio.
Follow Ian Beckles on Twitter: @IanBeckles
Podcast: Play in new window | Download | Embed