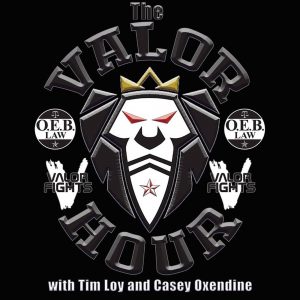 On the Thanksgiving episode of The Valor Hour, Tim Loy and Casey Oxendine are joined by special guest co-host Allan Poole to discuss everything going on in MMA and they are joined by Bubby Mitchell and Justin Brown to recap the IMMAF World Championships.
Now before the guys bring in Mitchell and Brown to recap what happened in Bahrain, they discuss some of the latest news in MMA including Ovince St-Preux throwing his name into the hat for a potential title shot following Volkan Oezdemir being arrested in South Florida.
Then it's on to the recap of the IMMAF World Championships and up first is Mitchell (21:02), who was a coach for the UMMAF National Team and is the head coach at Rush MMA/American Top Team Macon. Bubby talks about his experience going over for the IMMAF World Championships and some of his takeaways from his time in the Middle East. Up next is Brown (42:23), who is the UMMAF Southeast Director. He talks about the tournament, how the United States fighters did in the tournament, and talked about next year's competition.
Thanks for listening and we would appreciate if you would like, and share the podcast with your friends.
Subscribe to The Valor Hour on Apple Podcasts, Stitcher, and Google Play
Podcast: Play in new window | Download | Embed