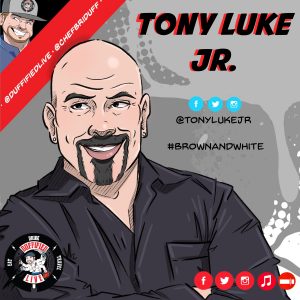 This week, Chef has one of the most important conversations he's had in a long time and it's with one of his closest friends, Tony Luke Jr. Tony, the CEO of the legendary Tony Luke's Cheesesteaks, is an entrepreneur, philanthropist, actor, and Philadelphia native. The guys discusses his life, career, the success of Tony Luke's Cheesesteaks brand, his tough upbringing, the loss of his son to an opioid addiction earlier this year, and the mission he's been given to raise awareness. Be prepared and make sure to communicate #BrownandWhite
This is a very powerful episode of Duffified Live. Hopefully, it opens up the lines of communication with your loved ones.
Follow Chef Brian Duffy on Twitter and on Facebook.
Check out his website to learn more about him, to find his products, and some incredible recipes!
Listen to the Duffified Live show archive on Radio Influence!
Subscribe to the show on Apple Podcasts, Stitcher, TuneIn Radio, and now on Google Play and make sure to rate and review!
Podcast: Play in new window | Download | Embed